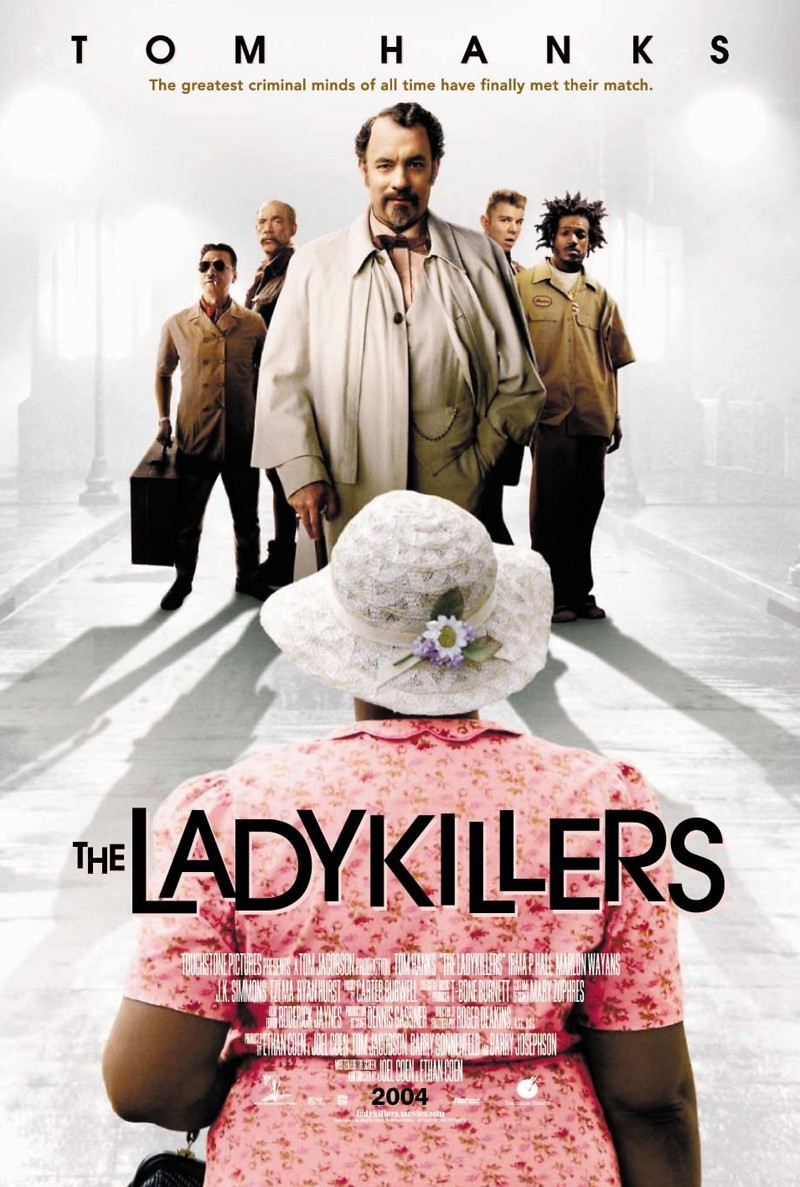 Recently I've been trying to watch all of the Joel & Ethan Coen movies. I find them to be extremely creative and excellently directed. I'm also a big fan of dark comedies and the Coen's are pretty much the definition of dark comedy.
The Ladykillers
is a 2004 remake of a 1955 british comedy. It's about a very smart professor (played by the legendary Tom Hanks) who has come up with a perfect crime in a small southern town. With his team of relative strangers, he intends to dig a tunnel through a basement to get to a casino vault. It's a flawless plan except for the fact that the owner is a church-going southern manners kind of woman who doesn't allow cursing or smoking in her house let alone felonies.
The cinematography is beautiful and uses many creative and innovative shots my favorite of which is a first-person view of a football player. Just like their 2000 hit
O, Brother Where Art Thou?
, the Coen's provide a very fitting soundtrack. This one combines gospel and a little hip-hop in a way that always makes sense with the events on screen.
The acting is very believable. The main character is played by Tom Hanks so there's obviously no problem there. Surprisingly, Marlon Wayans (
Don't Be A Menace)
is very tolerable in this film. I like to think that Hanks was giving him a few pointers on the set. His character is pretty classic Wayans but toned down to fit a darker film.
If you're in the mood for a dark comedy or a heist, I recommend this film. It made me laugh but also made me question whether or not a professor can outsmart a senior woman who follows God.